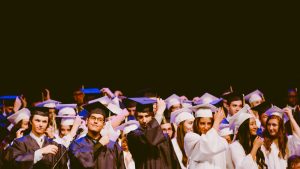 Every second person we come across is keen on moving abroad for studies, be it a person belonging to the medical profession or business profession. Some are flying out to get under graduation complete and some to acquire a master degree. Most of the students are also planning to move abroad to get themselves certification in a particular field especially in the UK. There are numerous students who are seeking admission to the prestigious intuitions of the UK because of its high level of education but only a handful of them are able to secure it. Without the proper knowledge and not meeting the criteria of the visa application, there is a significant chance that the visa application might get rejected.This visa guide provides the individual with the necessary guidelines and insights that a student should nurture upon before applying. This guide is written to assist the students and increase their chance of acquiring themselves a place in the prestigious intuitions of the UK. The visa guide provides all the solutions to the students necessary to match the visa requirement and procedure. This guide encompasses all the details from reliable sources to provide guidelines to students.
GENERAL REQUIREMENTS
To acquire a certificate of Confirmation of Acceptance for Studies (CAS) on the course to be studied.
Students must be able to speak, read, write and understand British English proficiently. They may also be asked to give an English Test as they are applying for degree courses or above.
The student must be able to cover the academic and personal expenses.
Students who belong to EEA nation are to submit a European Health Insurance Card (EHIC) and students from other countries need to obtain a health cover Comprehensive Sickness Insurance (CSI) that covers their complete visa tenure.
The next step is to recognize the type of visa a student is aiming for and the procedure required.
TYPE OF VISA
Students need to consider what type of visa they are applying for. The UK government offers 2 types of visa to students.
SHORT TERM VISA REQUIREMENT
A short-term visa grants permission to the holder, who is 18 years or above, to study for up to 6 months.
ELIGIBILITY
The student has got admission in a certified course that has proper accreditation for a short-term visa.
The students that are under 18 are required to be accompanied by parents along with proper place for residence
A student can conduct research and training if they are already enrolled in the recognized degree course.
Depending on the nationality of the student, certain eligibility criteria are to be met. Upon their fulfillment, the student is eligible for a short-term visa.
LIMITATIONS:
The students cannot work nor do business.
The tenure cannot exceed more than 11 months.
They cannot enroll in the full-time degree program.
FEES:
£85 required for six months.
£162 for eleven months.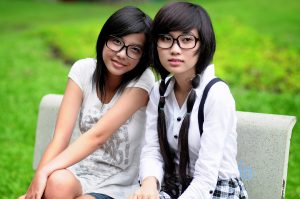 TIER 4 VISA REQUIREMENT
The Tier 4 visa is further classified into two subcategories.
Tier 4 (Child)
It is offered to students who are somewhere around 4 to 17 years of age with the exception of EEA nations and Scotland students
ELIGIBILITY
The student has got admission in a certified course that has proper accreditation for tier 4 (Child)
Must have consent of parents
Not belonging to EEA nation or Scotland.
LIMITATION
If less than 16 years than visa can be extended for 6 years only.
If 16 or more then visa can be extended for 3 years.
FEES
£322 along with the additional healthcare surcharge.
Tier 4 (General)
It is offered to students who are matured 16 or above and who want to do their post-graduate or undergraduate.
ELIGIBILITY
Student should possess a CAS from the Institute
The course must have rating of 6 at least from the National Qualifications Framework
Full-time courses with 25 hours each week at least.
The student should have completed their previous study program if applying for post-graduation
FEES
£322 along with the additional healthcare surcharge.
Extra £322 if taking a family member.
DOCUMENTS REQUIRED:
The basic documents compulsory for students to present are:
Visa fee payment.
IELTS ( minimum 4.5 scores)
A filled and signed visa application form
Passport
Colored photographs that match the prescribed dimension
Original education documents along with their photocopy
Health certificate along with the Tuberculosis test results
Contact details of parents and guardian in the home country (if applicant is a minor)
Identity proof and academic certificates of school and college.
Photocopy of the University confirmation of acceptance studies (CAS)
Bank statements for the last six months and in case of tier 4 child Proof of parental and legal guardian consent.
The bank balance must cover one-year expenses of student both academic and living in the UK.
FAQ's (FREQUENTLY ASKED QUESTIONS)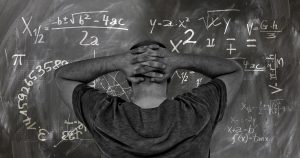 Q: How to apply?
A: Students can fill in the online form on the UK government website along with the scanned copies of the required documents. The status of the application is notified through an SMS.
Q: When to arrive in the UK?
A: If the course is of 6 months then one week before its commencement and if a course is of one year than one month before its commencement.
Q: Can I work?
A: The UK government allows the student to work 20 hours maximum in a week and full time during holidays to meet the expenses.
Q: How long it takes?
A: The processing of the student visa can take up to 3 months. Therefore it is advisable to apply 3 months prior to your date of travel. The notification of the decision made upon the application is received within 3 weeks.
Q: Can I extend my visa?
A: The students can prolong their visa except for the short-term visa holders. The application for extension must be submitted before the expiration of the current period and on solid grounds. The reason could be to pursue another higher degree or reappearance for a module or for medical treatment.